Advantages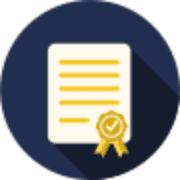 100% Plagiarism Free
You receive 100% original final work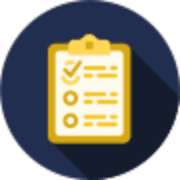 Free Revisions
We are not done with your paper until You are completely satisfied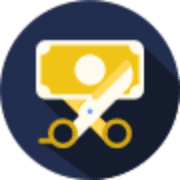 Partial Payments
Order is too expensive? Split your payment apart
Samples
Examples of our service
Jane Austen "Pride and Prejudice" Review
How can one define if a certain book is a specimen of literary classics? With "Pride and Prejudice" this would be fairly simple: it has won universal critical acclaim, it can boast of innumerable translations and adaptations, and, above all things, it is still actively read not only by academics but, in the first place, by ordinary people.
Life-Cycle Cost Analysis for Project Planning
Life-cycle cost analysis (LCCA) is the process of economic evaluation used to assess the most cost-effective option among various initial costs of the product or project development, operation, maintenance and decommission. Life-cycle cost analysis is an important step in the estimation of factors when making a budget for any new project.
Resume of Mine
SUMMARY OF QUALIFICATIONS Over 3 years of experience in Education and Transportation Systems. Strong background in transportation and management fields. Language skills include upper-intermediate German, upper-elementary French. M.Sc. in Transportation Systems, Technical University of Dortmund, 2015; B.Sc. (Hons), Civil Engineering (Transportation Engineering and Planning).
Report on Zepatier Drug
Merck & Co. Inc. is a well-known American drug developer and manufacturer. The company has produced multiple pharmaceutical products sold successfully worldwide. Among these products is Zepatier, a hepatitis drug developed by Merck and approved by the U.S. Food and Drug Administration on 28th January 2016.
papercoach.net - Student's Last Hope for Success
Research Paper Help: A Student's Best Decision
Studying at university is exhausting and time-consuming, every day you receive a lot of writing tasks, and it is getting harder to cope with everything alone. Especially if you are not interested in a subject or lost interest, the academic paper turns into a nightmare. There exist many reasons why students use writing paper help: Lack of time.
Writing an academic paper
is a long process that requires efforts and perseverance. You have to analyze, to paraphrase, to summarize, so it is really hard and not everyone can cope with that. At the same time, you will have other responsibilities, like exams, tests, or university activities. Besides, if you want to combine your work and study, you will be extremely busy. Remember that in no event you should sacrifice your rest, sleep, and nerves. So, we will be glad to assist you and reduce stress in your life. Do not possess good scientific writing skills. If you passed the written works at school with an A-grade, it does not mean that you will succeed at a high educational institution. To complete your writing assignments, you need to compare and analyze sources, as well as follow the unique structure and requirements of every academic paper. Moreover, you have to support your opinion with arguments and examples. Therefore, it is challenging for some students to achieve a scientific style of writing. Low level of language. Students who studied English as a second language usually face problems with their writing tasks at university. It can be challenging to rephrase a sentence or highlight the main idea. If you are in a similar situation, stop suffering and puzzling over tasks, just put trust in our writers. In such situations, the right decision will be to use PaperCoach as the best essay writing service. We are always pleased to provide our customers with expert assistance.
Why Students Get Help Writing a Research Paper from PaperCoach
Do you want to be confident in your work and satisfied with your grades? Then PaperCoach is for you. Using our service, you get quality essay writing help, that you have been looking for a long time. We provide students with assistance at all levels of education:
High School
Undergraduate
Master
Ph.D.
Regardless of your educational institution, our company will support you with writing projects. We also specialize in writing 40 types of academic papers, the main of them:
All types of essays
Biography
Dissertation
Presentation
Report
Research paper
All kinds of reviews
Speech
Term paper
Thesis
Sometimes the hardest type of writing projects is research paper. If you need to write this work, but there is no desire, or you face some problems, place an order on PaperCoach and get the work done in time. Moreover, some students have difficulties with creating an outline for their research paper. That includes developing a research question, a list of sources, writing an introduction, thesis statement, body, and a conclusion. Our masterful team can handle it and will
write top-grade research paper assignments
for you.
Using PaperCoach writing service, you get the following benefits:
Excellent quality. We are confident in the professionalism and skills of our specialists, as they possess many years of practice and experience in writing works of all types, and are familiar with their rules.
The delivery in time. Our writers are very punctual and fulfill your orders by the appointed day and time. Moreover, they are not afraid of any deadlines. Even if you have to send your writing assignments if 4-6 hours, we will cope with your request.
Plagiarism-free. The paper you order from PaperCoach will be unique as a fingerprint. We will write your order from scratch and also use efficient plagiarism detection software.
Free Revisions. The target of PaperCoach is satisfied clients. If you get a paper but you want to correct something, you can demand a free revision. We will work on it until you receive a flawless text.
Top-Quality Research Paper Help Online
Using PaperCoach, you can be confident in your work, as the aim of the company is the success of our customers. We do not reject orders because of difficulty or urgency issues. Therefore, you can rely on us with any task and deadlines. Our professionals will handle it and will write a professional project for you.
You should choose PaperCoach service, because:
You get an A-grade with our service. Our writers do not stop training and constantly improve their skills. So they have in-depth knowledge in writing academic papers.
You get an individual approach. Your writer will take your comments, requirements, and demands of the professor into consideration. You can also send additional materials, such as notes that you want to see in your writing project. Besides, you can choose the writer with whom you worked last time. It helps students to follow their writing style.
You can control the writing process. During the fulfillment of your writing task, you can keep in touch with your writer using a special messenger on our website. It allows you to control the process and to make adjustments.
Contact to support team at any day and time. If you have any issues or suddenly a problem arises, you can contact the support manager 24/7. We will be pleased to assist you.
Student-friendly prices. Our financial expert has found a middle ground in the price category. It allows students to use our writing service without causing damage to their financial condition and helps us to satisfy the needs of writers.
You can get a refund. With PaperCoach service you can not worry about your money. We provide a partial or full money return. Therefore, you can safely order a research paper online. You can also look through the examples of our written works and read the feedback from clients. Don't hesitate! Get quality research paper help here.
Check what our customers have to say!
Joanna
Had some minor typos to fix but overall the content was great.
Nick
I am a very busy person who values time. PaperCoach knows how to do its job really fast!!!
Carrie
It was my first time using such service and I was really nervous. Support Jamie was very friendly and helped me to fill in my order form. Thank you, guys!!! I will definitely use your service again.
Josh
My professor is a real jerk! He likes to change the assignment in the very last moment. I have never thought that a 5-page research can be done in less than 6 hours. Thanks to PaperCoach I managed to kick my professor's butt and party all the night. :)
Best prices for the highest quality